KUALA LUMPUR: The Malaysia China Kuantan Industrial Park (MCKIP) has celebrated its 10th year of establishment by introducing the Kuantan Port-Beibu Gulf Port-Sichuan-ChongQing multimodal transport route with IJM Corp Bhd's Kuantan Port.
This year marks a decade of the industrial park's establishment that mainly facilitated the collaboration between Malaysia and China through leading industrial hubs in the east coast region and attracting investments from various industries.
The event witnessed the gathering of Malaysian and Chinese government and business stakeholders with a series of activities at the "Year of Investing in China" or Embracing Asean programme in MCKIP and Kuantan Port.
The delegates were also brought on a site visit to Kuantan Port's new deep water terminal and MCKIP show gallery.
The Kuantan new international land-sea trade channel was launched by Transport Minister Anthony Loke and the secretary of CPC Guangxi Zhuang Autonomous Regional Committee.
MCKIP chairman and IJM group chief executive officer Lee Chun Fai said MCKIP was established to revitalise the industrialisation of the east coast economic region.
"Fast forward to today, MCKIP has emerged as a leading industrial hub in the region – driving the development of new industries, attracting global investments and creating job opportunities for the local community.
"A Belt Road Initiative success story, MCKIP's 10th anniversary milestone is not just a celebration of its growth and success, but also a testament to the successful cooperation between Malaysia and China, creating a pathway for future investments and economic development in the region," he said.
Lee believes that MCKIP and Kuantan Port will be able to play its role in implementing the consensus reached by the leaders of both countries to enhance the relations by generating more economic opportunities, improve bilateral trade and investment relations.
MCKIP is a joint venture between a Malaysian consortium led by IJM and a Chinese consortium led by Guangxi Beibu, a state-owned logistics company.
Launched in 2013, MCKIP and China-Malaysia Qinzhou Industrial Park (CMQIP), are the first sister parks in different countries, creating a new model of "Two Countries, Twin Parks" bilateral investment cooperation.
An important component of the BRI, the sister parks are intended to drive the development of industrial clusters, enhance the regional supply chain management and optimise the flow of trade and investment which runs between Malaysia and China that is connected via the sister ports of Kuantan Port and Qinzhou Port.
Spanning over 3,500 acres, MCKIP 1 and 2 are fully taken up and has attracted heavy and medium industries such as steel and non-ferrous metals, high-end equipment and advanced materials manufacturing.
MCKIP has realised RM14.55 billion in investments and RM15.45 billion more has been committed.
IJM sealed a strategic partnership with China Harbour Engineering Company for the development of the Malaysia-China Kuantan International Logistics Park (MCKILP) in MCKIP 3 – an integrated mixed development and logistics hub on a 640-acre site in MCKIP in July 2022.
MCKILP aims to attract foreign direct investment of up to US$4 billion, create 20,000 jobs and churn out an annual production value of up to US$3 billion from investors.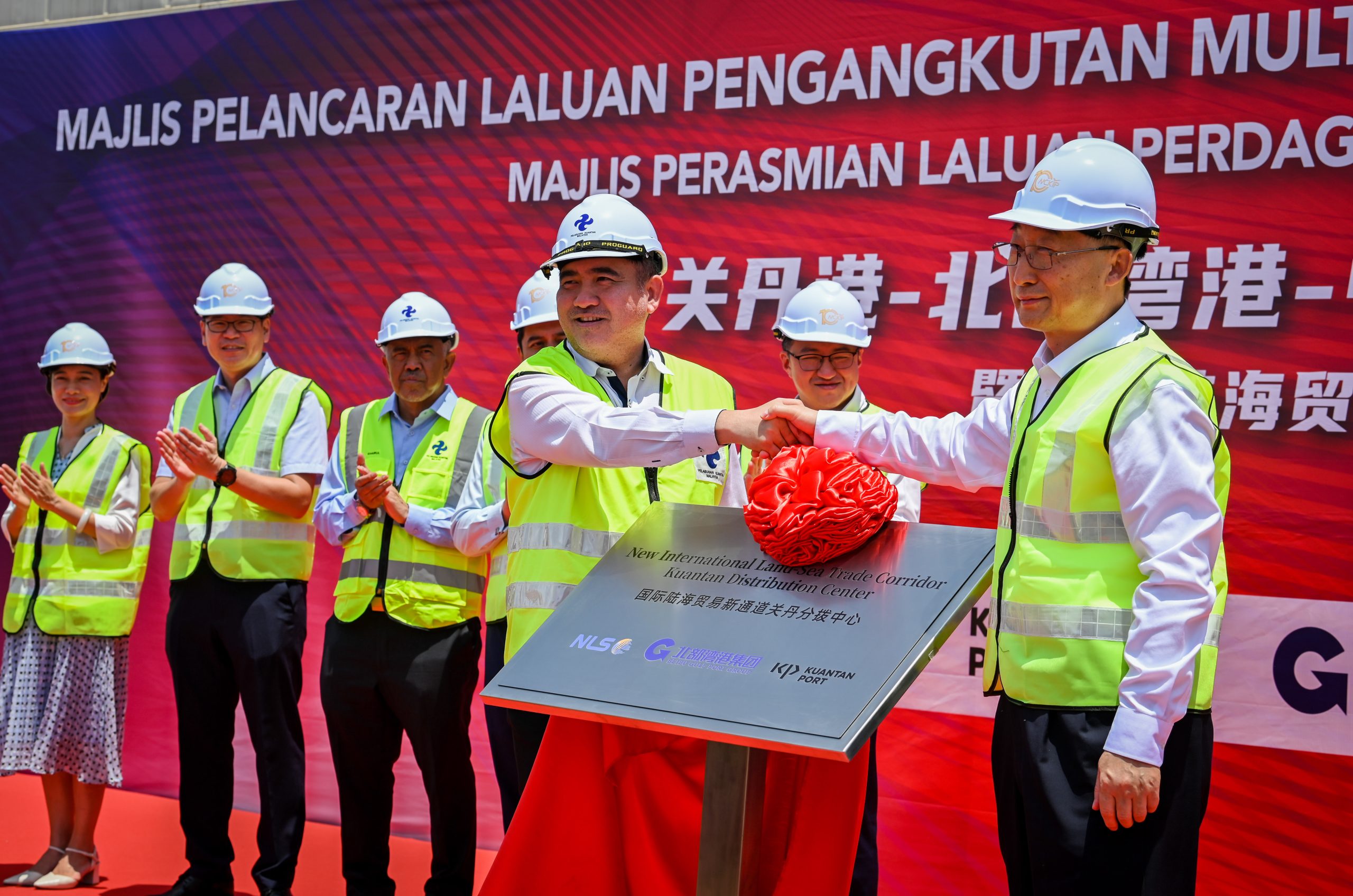 Source Link: https://www.nst.com.my/business/2023/04/898182/mckip-kuantan-celebrates-10th-anniversary-new-land-sea-route